Ending Modern-Day Slavery. It is 2013 and there are still an estimated 20-30 Million souls in the bondage of slavery today. Christ have mercy on us.
The CNN Freedom Project: Ending Modern-Day Slavery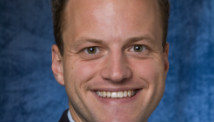 By Jesse Eaves Senior Policy Adviser for Child Protection, World Vision
Advocates are dynamic voices for change. Those voices often have a simple beginning. Two years ago, if 13-year-old Ravi was told that he would become a leading advocate against child labor in India, he would have taken that statement the same way that people treated him  — "as a joke."
When his father fell ill when he was 8 years old, Ravi was forced to quit school and work to pay off his family's never-ending debts.  For two years Ravi toiled in a small shack making wire brushes to clean machine parts in the city of Kanpur, India.
It was not the life he wanted to lead. However, Ravi's life took a turn at age 10 when a social worker for World Vision found Ravi on the streets and got him out of forced labor and back into school.
View original post 673 more words